Timetable updated on 26/07/2023
Outdoor Pool
We inform that starting from Thursday 3rd August the outdoor therapeutic bathing pool will be open from Tuesday to Sunday from 10 AM to 7 PM and from Thursday to Saturday from 8 to 12 PM (evening admission). The pool will also be open on Monday 14th August from 10 AM to 7 PM.
Monday
closed
Tuesday
closed
Wednesday
closed
Thursday
10 AM – 7 PM
Friday
10 AM – 7 PM
8 – 12 PM
Saturday
10 AM – 7 PM
8 – 12 PM
Sundays and holidays
10 AM – 7 PM
Customers are advised that the afternoon hours start at 2:30 PM
For information and reservations please contact no. 0587 64461 and 3358329457 or send an email to info@termedicasciana.it
The ticket office of the swimming pools is open until one hour before closing time
Indoor Pool
The indoor balneotherapy thermal pool is open to the public at the following times:
from Monday to Friday from 4 to 5:45 PM
on Saturday from 4 to 6 PM
Sunday and midweek holidays closed
Admission €12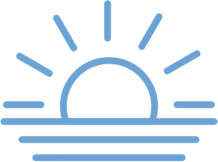 How to access the outdoor balneotherapy pool
We inform you that it is strongly recommended to book the entrances at bookingonline@termedicasciana.it or at the numbers 0587/644605 and 335/8329457.
Entry is permitted up to one hour before closing time.
Bagni di Casciana, in compliance with the ordinance in force, periodically sanitizes all environments.