Timetables updated on 09/09/2021
Outside pool
We remind our customers that to access the Indoor Thermal Balneotherapy Pool and the services of the Wellness Center it is mandatory to show the Covid 19 green certification together with an identity document as per Law Decree n. 105 of 23 July 2021.
For information and reservations contact n. 0587 644608 and 3358329457 or write to info@termedicasciana.it
Opening hours:
Monday
10,00 – 13,00
13,30 – 16,30
17,00 – 20,00
Tuesday
closed
Wednesday
closed
Thursday
10,00 – 13,00
13,30 – 16,30
17,00 – 20,00
Friday
10,00 – 13,00
13,30 – 16,30
17,00 – 20,00
Saturday
10,00 – 13,00
13,30 – 16,30
17,00 – 20,00
 Sundays and holidays
10,00 – 13,00
13,30 – 16,30
17,00 – 20,00
The pool ticket office is open up to one hour before they close.
Inside pool
The indoor thermal balneotherapy pool is open to the public from 4.00 pm to 5.00 pm from Monday to Thursday.
You can access the internal thermal balneotherapy pool by reservation.
Admission € 11.00 for each slot.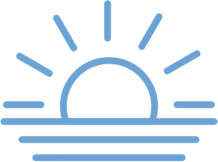 How to access the outdoor balneotherapy pool
Subsequently and in compliance with the current provisions of the law regarding the containment measures of Covid, the number of people present at the same time within the area of ​​the outdoor thermal balneotherapy pool was greatly reduced.
For this reason and to allow as many customers as possible to take advantage of the benefits of our thermal waters, the daily opening hours will be divided into two or three time slots according to the period.
The entrance ticket is therefore valid for only one time slot but it is possible to buy the ticket for two consecutive time slots and therefore for the whole day.
In consideration of the limited number of accesses, it is highly recommended to book the entrances at the booking address booking@termedicasciana.it or at the numbers 0587/644605 and 335/8329457.
Entry is allowed up to one hour before the time slot closes.
Bagni di Casciana in compliance with the ordinance in force periodically sanitizes all environments.
Within the pool area, social distancing is respected and a protective mask is worn with the exception of the time spent on the lounger.
View the rates and consult the Pool Regulations.