The hot springs of Casciana are known as Acqua Mathelda and have a constant temperature of 35.7°C.
They contain bicarbonate, sulphate and calcium, where the natural mineral salts are mixed together in unprecedented ways that make them extremely effective.
Used since time immemorial to treat arthritis, rheumatism and sciatica, over the years its applications have expanded to include the latest rehabilitation therapies and the treatment of vein, skin and respiratory conditions.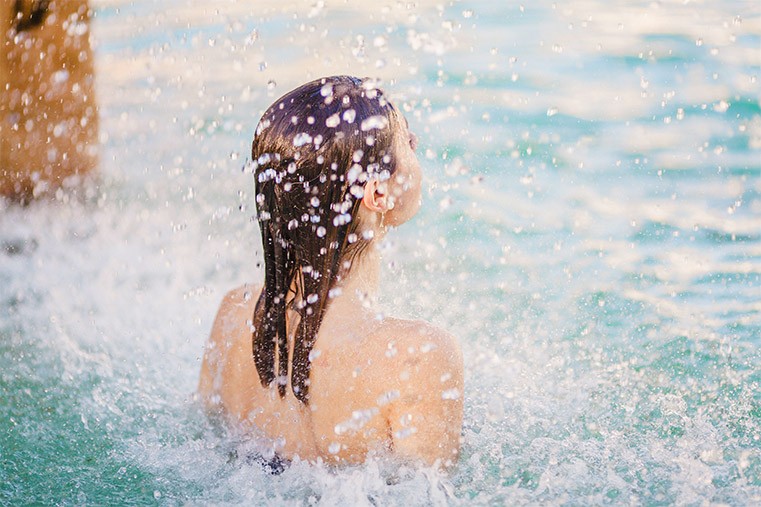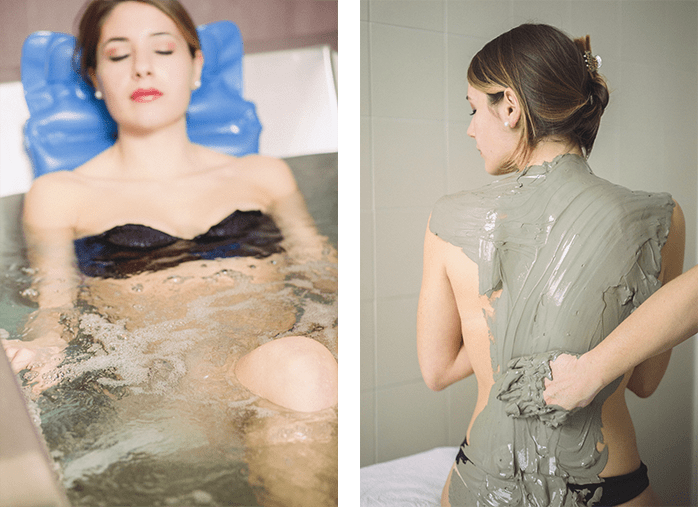 Benefits
Also the therapeutic mud immersed in the waters for such long periods of time is beneficial having absorbed all the healing powers of the waters. Extremely rich in salts and carbon dioxide, it helps open the blood vessels so as to increase the vein blood flow and generally improve blood circulation.
In the balneo bath with underwater massage, the power of the water combines with that of the therapist's hands into a truly exclusive massage where the specially directed jets of water increase vein blood flow.
If inhaled, it improves breathing and is particularly effective in the treatment of oropharyngeal diseases, such as sinusitis, rhinosinusitis, pharyngitis, laryngitis, tracheitis. It also increases the immune response in children.
Drinking the waters completes the cycle as a way to use to the full the beneficial properties of this spa. A glass of water improves liver function, while detoxifying the liver and reducing cholesterol.
The hot springs, a real miracle of nature, are not only therapeutic, but also very relaxing.
The natural colour of the water can be appreciated as you bathe in the pool, combined with facial and body treatments, we will rebalance your psychophysical health in just a few days.
The temperature of the waters in the outdoor pool, and to a lesser extent in the other pools too (Roman pools, indoor pool), is slightly colder and can appreciably change, depending on the surrounding temperature, and in the outdoor pool also on the weather (rain, hail, snow) due to heat dissipation.
A true wonder of nature
Thermal water, a true prodigy of nature, exerts a therapeutic as well as highly relaxing action. The natural color that is particularly appreciated by immersing yourself in the thermal pools, together with the carrying out of face and body treatments, make you find your psychophysical balance even in a short stay.
The water temperature in the outdoor pool and to a lesser extent in the other utilities (Roman baths, indoor pool) is slightly lower and may undergo perceptible variations according to the ambient temperature and, for the outdoor pool, also to meteorological precipitations (rain, hail , snow), due to heat loss.