Casciana Terme
A small masterpiece of Tuscan tradition
Set like a gem in the beautful countryside of the Tuscan hills, the Casciana Terme spa represents, with its thousand year history, one of those many tiny masterpieces of Tuscan tradition that stand out for their easy, traditional lifestyle, for the genuine flavour of the local produce, and for a landscape of vineyards and olive groves that produce wines and olive oil of a real, local quality.
In the centre of Casciana Terme the main square has always been the centre of town life, the point of reference for the many events taking place, an enchanting spot where people can easily meet and have a chat or sip a cocktail at Gran Caffè delle Terme.
Apart from the façade of the church on one side, the main feature of the square is the facade of the Terme di Casciana, designed and commissioned by Poggi, an architect, in 1870.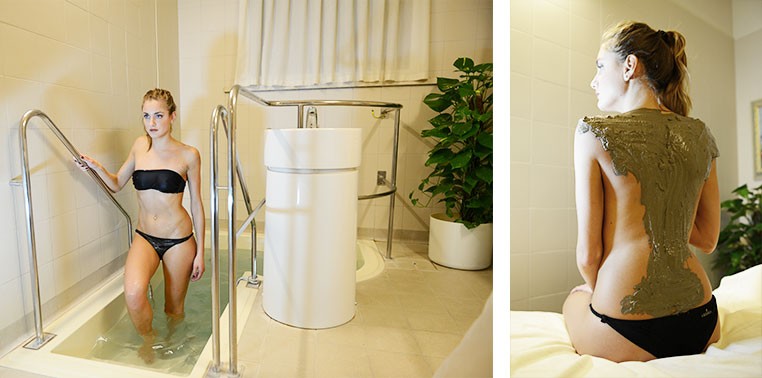 Psycho-physical well-being and motor rehabilitation
A place to feel at home, whatever you need: psychophysical health and classic hot springs for the prevention or treatment of diseases, or motor rehabilitation if you wish to regain use of your body after a trauma or surgery.
Background
The spa dates back to Roman times but it was Matilda of Canossa, Countess of Tuscany, who developed it.
As the romantic legend goes, the Countess's old and shrivelled blackbird felt better after bathing in a hot water pond here, and this is how Matilda of Canossa discovered the benefits of the hot springs of Casciana and thus began the use of the waters, the building of facilities and the creation of a beautiful spa . Since then, throughout the centuries, the spa has always been a favourite destination for the many guests who came here to stay and benefit from the properties of the waters.
Nowadays, because of its geographical location, close to the most famous art capitals of Tuscany, such as Pisa, Florence and Lucca, it is the ideal starting place for visits and trips, maybe taking in a sampling of the local wines and foods on the way-